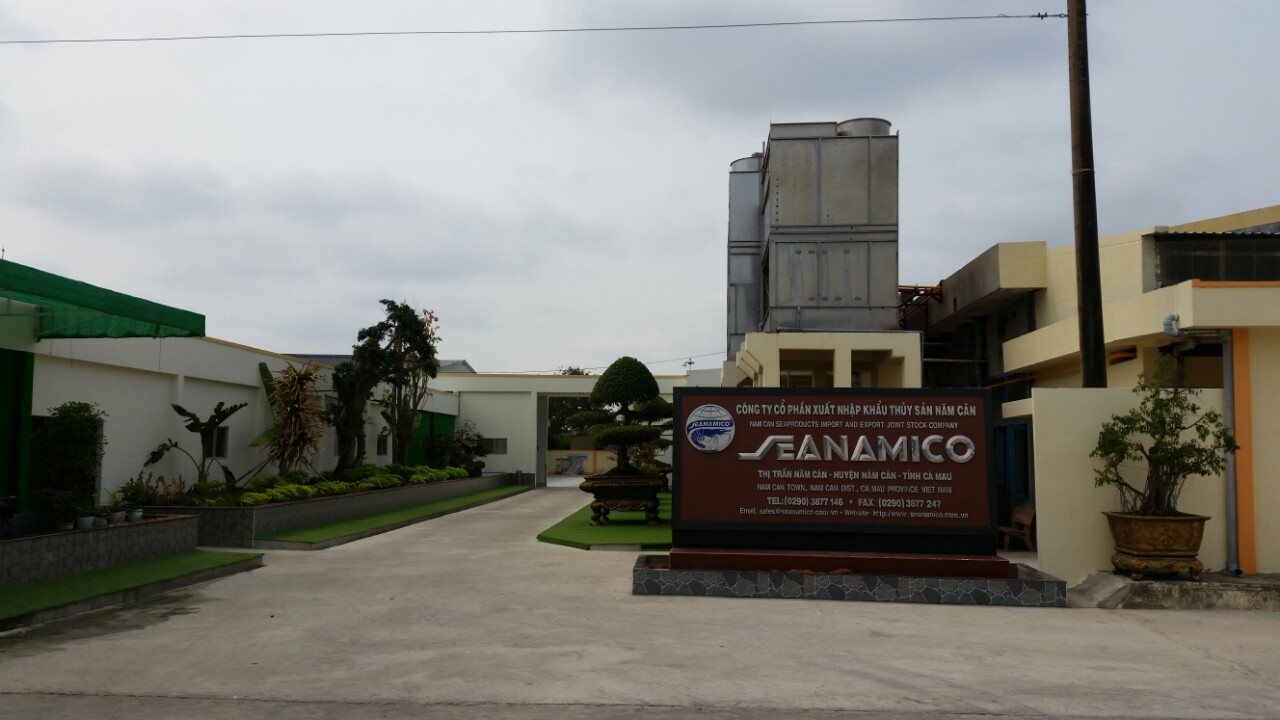 Full Name
: NAMCAN SEAPRODUCTS IMPORT EXPORT JOINT STOCK COMPANY
Trade Name: SEANAMICO
Address: Nam Can Town, Nam Can District, Ca Mau Province, Viet Nam
Date of Establishment: 02 December 1983
Number of workers: 1.200.
Number of factories:
- Factory 1: DL-29.
- Factory 2: DL-230.
Certificates
: ISO9001: 2008, HACCP, GMP, SSOP, BRC, HALAL, Organic Shrimp certified by IMO and Nartuland.
Markets
: U.S., Japan, Switzerland, Germany, France, Italy, the Netherlands, Denmark, Belgium, England, Spain, New Zealand, Korea, Hongkong, China, Taiwan, Lebanon, U.A.E.